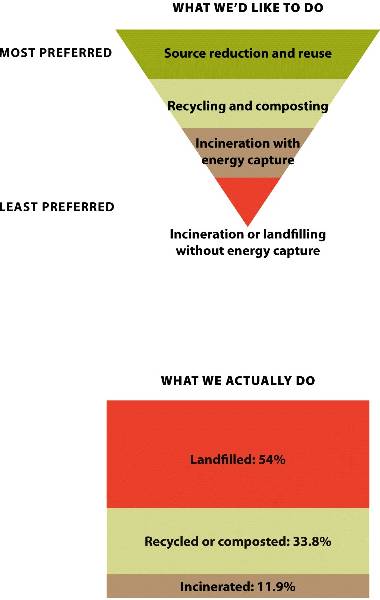 Sound waste management practices seek to minimize the amount of waste that need to be disposed, and comprise three R's.
Reduce amount of waste.
Reuse items already used.
Recycle or recover items.
The Environmental Protection Agency (EPA) recommends these actions, in order of preference:
Source reduction and reuse
Recycling and composting
Incineration with energy capture
Landfilling
However, more than 50% of U.S. solid waste end up in landfills.