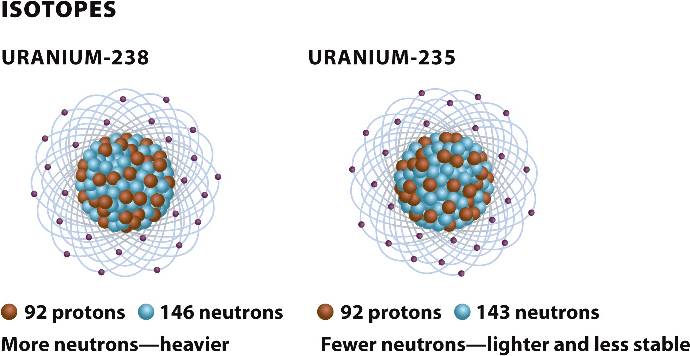 An element (with its unique atomic number) may have atoms with different numbers of

neutrons

, thus different mass numbers.

Atoms of an element with different mass numbers are called isotopes.

Uranium has an atomic number of 92; two isotopes are U-238 with 146 neutrons and U-235 with 143 neutrons.