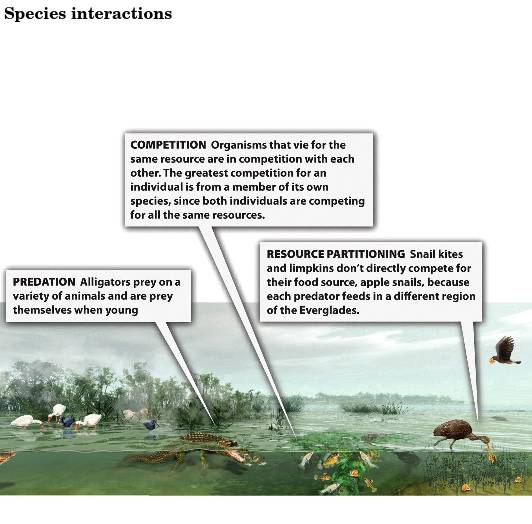 Species interactions shape the mix of organisms found in a community.
Predation occurs when one organism (predator) consumes another (prey) for food.

Competition can occur both between and within species for resources.

Resource partitioning reduces competition between species when different species utilize different parts of the habitat for similar food sources.