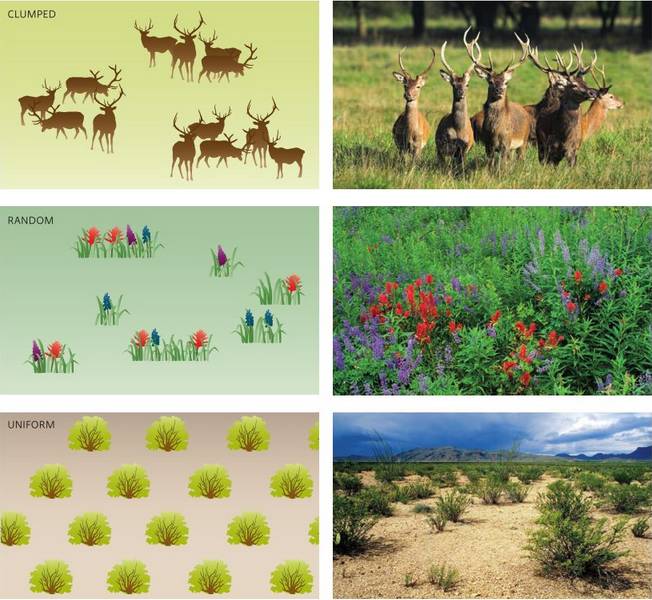 The distribution patterns of individuals in populations vary between species and may depend on biotic as well as abiotic factors.
Clumped distribution may offer prey such as elk protection against predators.

Random distribution often characterize r-selected species such as flowers that produce numerous seeds.

Uniform distribution may occur for species such as creosote bushes that produce toxins to keep competitors at a distance.
What kind of distribution pattern do human populations exhibit?